Perspectives for Prospectives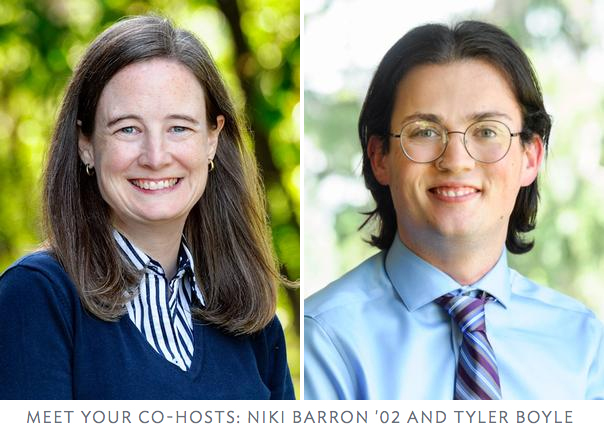 Due to COVID-19, we regret that we were not able to host our PROMISE Program,* Hamilton's annual fall diversity overnight event, in 2020.
In its place, we produced a six-part weekly web series to introduce our prospective students to the multiple perspectives of life at Hamilton and in our diverse community.
Your co-hosts, Associate Dean of Admission Niki Barron '02 and Assistant Dean of Admission Tyler Boyle, invited guests from across the Hamilton community for discussions and to share their perspectives, experiences, and advice with you. All episodes were recorded, and are available to watch, below. For the Fall of 2021, we are running the PROMISE Program virtually. Visit the PROMISE Program website for details on how to register.
* Hamilton's PROMISE Program and its virtual replacement in 2020, Perspectives for Prospectives, is designed to introduce Hamilton to prospective students who represent the many dimensions of diversity on our campus. While all are welcome to attend, this program is specifically targeted for students from ethnically diverse backgrounds, first-generation to college students, and those from families with limited financial resources.