Help Desk & Training Services
Hours:
M-F 8:30 a.m. - 4:30 p.m.
Sa-Su 10 a.m. - 10 p.m.
Secure Wireless Configuration For iOS - iPhones & iPads
NOTE: You must be on campus to execute these instructions
version 2.x – 7.x
Click the Home button.
Click on Settings.
Click on Wi-Fi. Turn on Wi-Fi if off.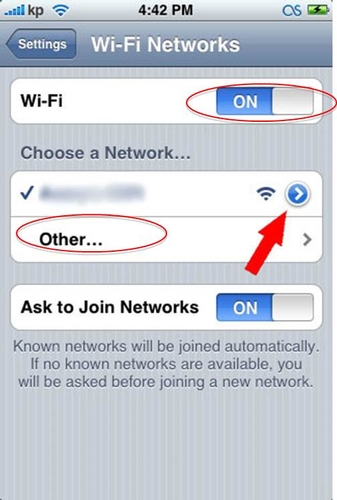 Click Other.
In Name type in aps-hamilton.
Click Security and select WPA2 Enterprise.
Click Other Network.
Enter the username and password to the secure network in Username and Password. Make certain to omit the @hamilton.edu from your username.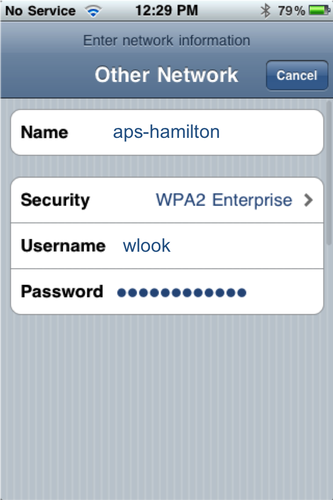 Click Join.
Accept the radius.hamilton.edu certificate when prompted. (Note that at this stage it is normal for the certificate to say "Not Verified". Once you've accepted it, you will be fine.)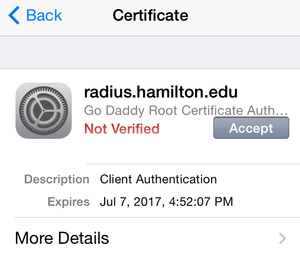 NOTE: . If the computer doesn't join to the secure wireless it is due to incorrect entry or it is retaining an old setting such as ap-hamilton (the old Hamilton guest wi-fi) or Hamilton Guest Wi-Fi. To remove ap-hamilton or Hamilton Guest Wi-Fi go to networks and "Forget this network" then try configuring again for secure wireless.
Comments
worked great! Thanks from Frank @ the health center
Thanks for the feedback, Frank!
New iPad and this was perfect for getting me going! Thanks!
Comment Guidelines
Please log in to post a comment