Open Access
News and Events

Open Access Monographs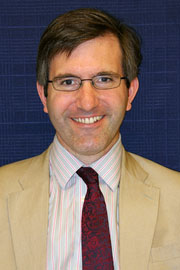 Why Should Authors, Librarians, and Administrators Care?

September 11
4:15 p.m. - 5:15 p.m.
Taylor Science Center G047/Kennedy Auditorium
Several high profile projects in North America and Europe are exploring the potential of flipped publishing models for long form digital scholarship in the humanities and qualitative sciences. Although the mechanisms proposed for achieving it vary, the "big idea" is that the costs of publishing monographs should be borne by the producer (author, institution, government agency) rather than the consumer. Such a system could offer economic advantages to publishers and libraries and theoretically better aligns funding responsibility with beneficiaries. However, the incentives for the authors themselves to engage with a flipped model are poorly defined, administrators are concerned about the financial implications, and librarians are struggling to identify how they add value in this new ecosystem.
This presentation suggests ways to better align the benefits of open access with the interests of those who care about scholarly book publishing and explores some implications for the design of new publishing programs and platforms. Initiatives underway at Michigan Publishing, the publishing division of the University of Michigan Library which includes a university press, are described (several are supported by the Andrew W. Mellon Foundation) and are put in the context of other national and international experiments in open access book publishing, including important initiatives from within the Liberal Arts College community.
Charles Watkinson is Director of University of Michigan Press and Associate University Librarian for Publishing. As head of the publishing division of the University of Michigan Library (also known as Michigan Publishing) he is responsible for a disciplinarily-focused university press, a publishing services unit responsive to the needs of the parent university, and the institutional repository Deep Blue. Prior to moving to Michigan in 2014, Charles was head of Scholarly Publishing Services in Purdue University Libraries and Director of Purdue University Press. An archaeologist by training, he has also worked as Director of Publications at the American School of Classical Studies at Athens.