Open Access is the free, immediate, online availability of research articles, coupled with the rights to use these articles fully in the digital environment (SPARC). In recent years, open access has become at topic of conversation at colleges and universities throughout the world. We invite all Hamilton community members to join this continuing conversation.
Open Access in Brief
Open Access Is
a publishing model whose primary aim is to make scholarly research widely available in a timely manner.
a response to the unsustainable rise in journal prices that have led to libraries spending more and getting less.
an opportunity for faculty to exercise greater control over their scholarly work.
---
Open Access Is Not
a mode of publishing that takes place outside of the peer review process.
an attempt to circumvent copyright or deprive authors of their rights.
a barrier to scholars and researchers wishing to publish in journals of their choosing.
News & Events
Hamilton College Joins Lever Press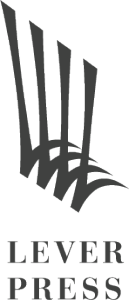 Hamilton College recently joined with forty other small liberal arts colleges in supporting the launch of the Lever Press. The new academic press aims to acquire, develop, produce and disseminate a total of 60 new open-access titles by the end of 2020.
Lever Press will publish titles distinguished by three key features: editorial alignment with the mission and ethos of liberal arts colleges; a "platinum" approach to open access in which the pledging institutions rather than authors pay all publishing costs; and digitally native production processes designed to support innovative projects that go "beyond the book."