Last updated: December 2, 2022
In order to allow unsigned packages to be installed on your Mac (OS X 10.7.5 - 10.x) you must change your security settings. For more information see: OS X About Gatekeeper
Under the Apple menu in the top left of your computer screen, select System Preferences.
Select "Security & Privacy" from the Personal subcategory.
Click the unlock button to unlock the Security and Privacy settings.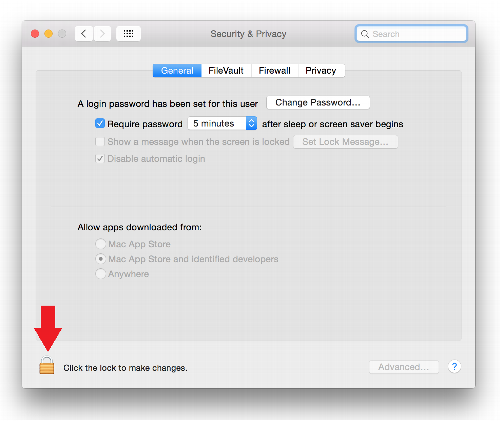 Click the "Anywhere" option to allow installation of unsigned applications downloaded from the Internet.
Click the "Allow From Anywhere" button.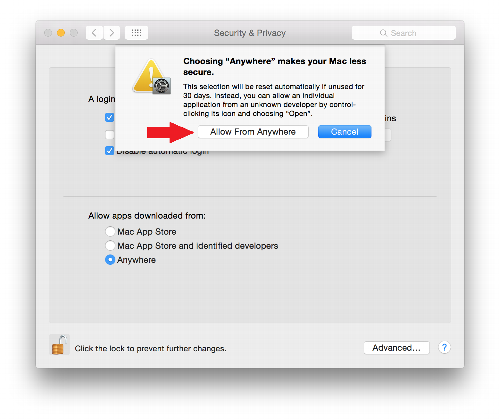 You should now be able to install the Printer Installation packages provided by the helpdesk.
Office Location
Burke Library
198 College Hill Road
Clinton, NY 13323
Hours
Mon-Thu 8 a.m. - 10 p.m.
Fri 8 a.m. - 8 p.m.
Sat - Sun 10 a.m. - 10 p.m.