Help Desk & Training Services
Hours:
M-F 8:30 a.m. - 4:30 p.m.
Sa-Su Closed
In your browser window, enter https://webprint.hamilton.edu.
Enter your network username and password. Click on Login.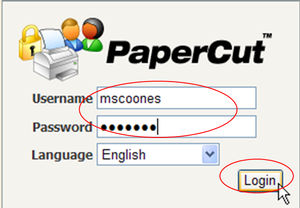 On the left side of the screen, click on Web Print.
Click on Submit a Job.
Select a printer.
Click on 2. Print Options and Account Selection.
Enter the number of copies. Click on 3. Upload Document.
Click on Browse.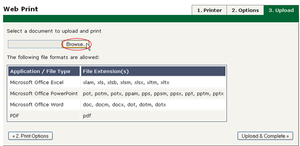 Locate the file you need to print. Click on Open.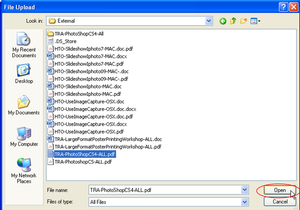 Click on Upload & Complete.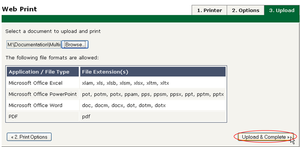 You'll see the status of your print jobs.

When complete, the status will say Finished: Queued for printing.

When complete, you can either click on Submit a Job to print another document, look at past activity, or logout.
Last updated: July 8, 2016