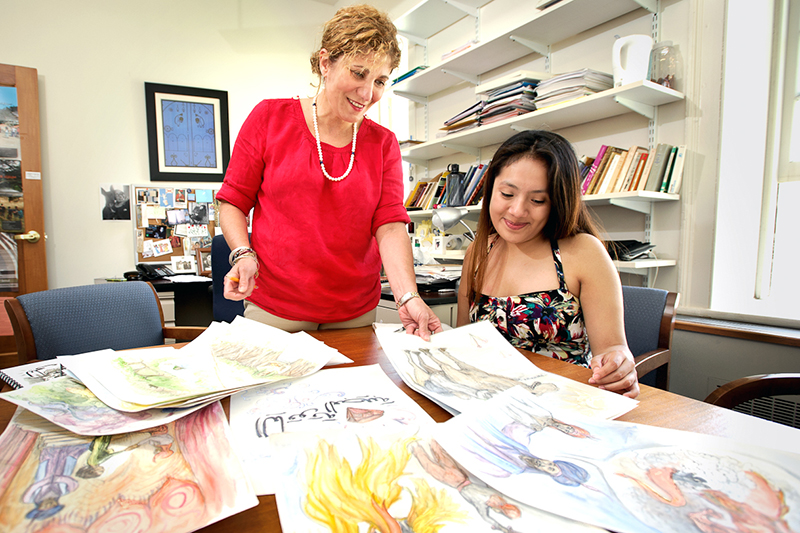 Denisse Rodriguez Mota '16 with Visiting Instructor in Arabic Mireille Koukjian.
A student in search of a challenge takes on Arabic
Already in possession of English and Spanish, Denisse Rodriguez Mota '16 was in search of a third language as she started her career at Hamilton College. She wanted a challenge and decided Arabic would give her that. In her first class, the instructor warned it would, indeed, be a challenge. It turns out she wasn't kidding, but Rodriguez Mota prevailed. She picked Middle Eastern/Islamic world studies as her minor. "I'm glad I put the time and effort into learning it because I feel like I can have a conversation in Arabic, not just a basic conversation, but an in-depth conversation," she says.
More >>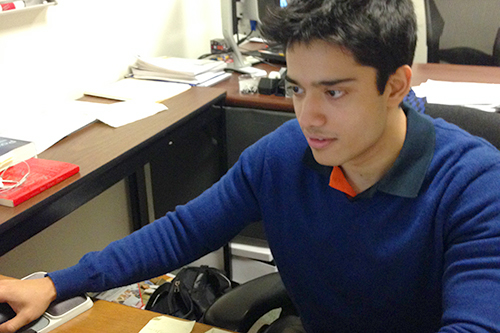 Redwan Saleh '13
A graduate's progress: the path to law school
Redwan Saleh '13, who majored in government and minored in Middle Eastern and Islamic world studies, works as a corporate legal assistant in a Manhattan law firm. Longer term, he plans to earn a law degree and work to promote civil rights nationally or internationally. His Hamilton College professors and his study abroad, he says, inspired his aspirations and passions.
More >>