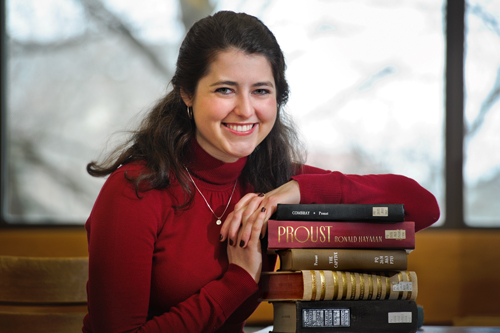 Meghan O'Sullivan '15
Proust and public policy: a student's interests intersect
Meghan O'Sullivan '15 discovered two new academic loves at Hamilton College – comparative literature and public policy – and majored in both. The common ground, she says, is that both areas of study delve into social and political issues.
More >>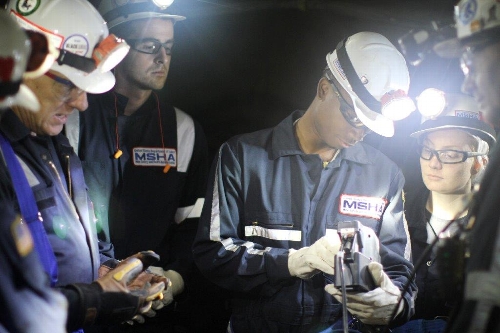 A fun perk of Pat Hodgens' job with the Labor Department was getting a chance to tour a mine. He's third from the right.
A graduate's path: from comp lit to federal budgets
It happens. And when it does, when someone asks Pat Hodgens '09 how his career relates to his comparative lit major at Hamilton College, he has no problems explaining. Hodgens is a budget analyst with the U.S. Department of Labor. Post-Hamilton he earned a graduate degree in public administration from the Maxwell School of Citizenship and Public Affairs at Syracuse University, which provided him with skills essential to his job. But also essential, Hodgens says, are the writing, communication and critical-thinking skills he spent four years honing at Hamilton. He remembers how seriously his comp lit professors took their jobs as educators. "And because I was in that environment that was so focused on pushing students and meeting students where they are, I thought I grew a lot. I couldn't be more grateful," Hodgens says.
More >>